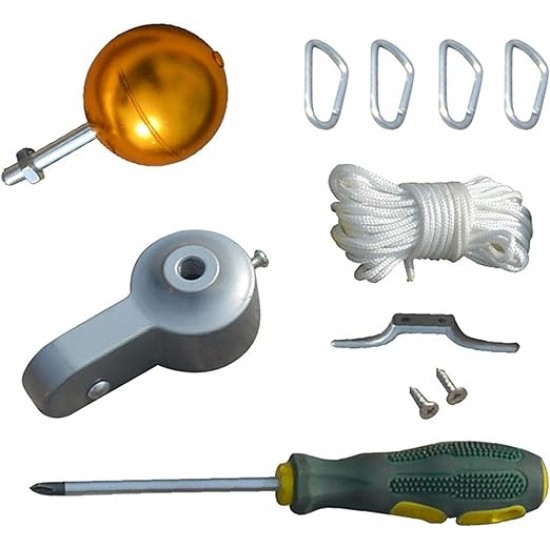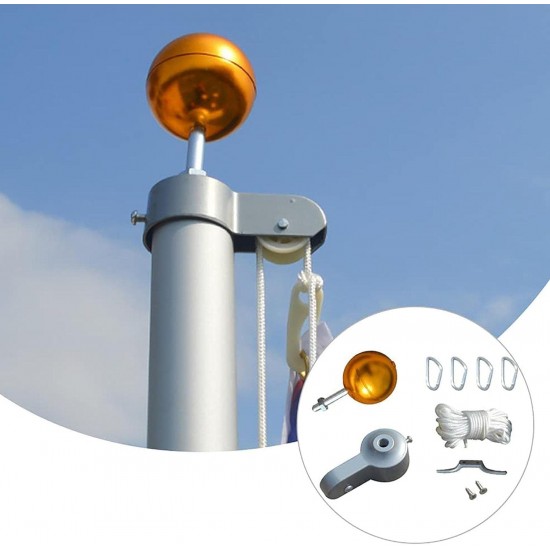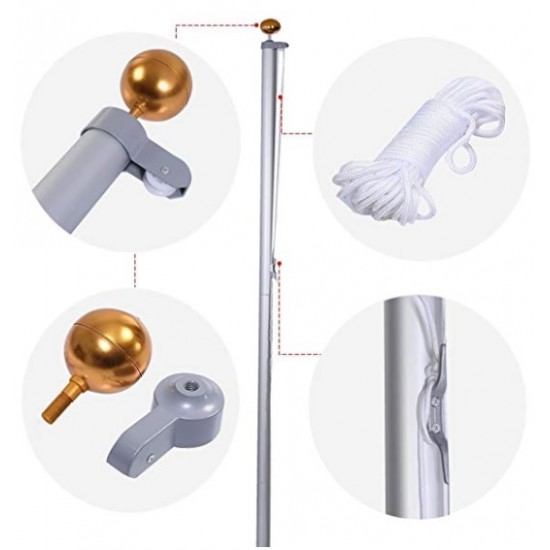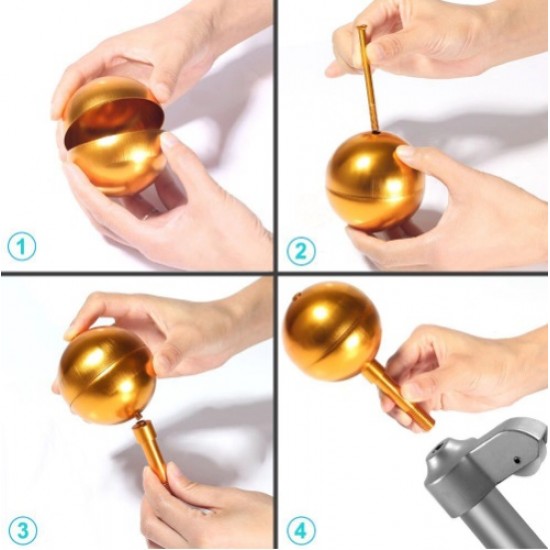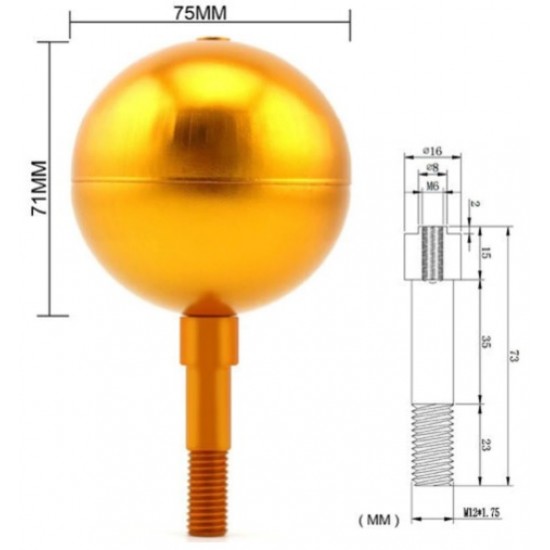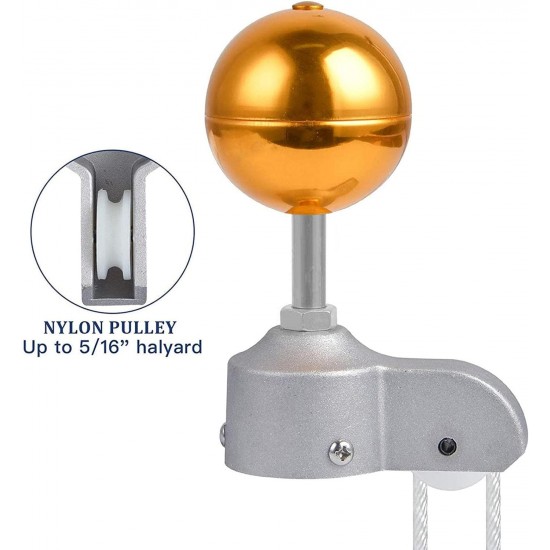 -20 %






Flagpole kit
Flagpole kit include:
- flagpole rope made of woven polyester flag rope, UV-resistant, heavy duty, can be used in any weather, white rope will not distract from the colour of the flag.
- flagpole snap button - thas push button is a brass twist spring hook that can be used to attach the flag to the flag pole and the flag holds from wrapping around the pole, making your more flying flag.
- flagpole rail - this flagpole rail is made of lightweight cast zinc rail. It can be used to attach the rope to the flagpole. Although it is lightweight, it will hold the rope firmly without worrying about falling off or slipping.
- flagpole ball - This golden ball of the flagpole is the most beautiful decoration of the flag. The aluminium alloy and gold anodised, corrosion-resistant, make your flagpole exquisite, so that the tip of the flag pole more beautiful.
Replacement – Replace your old or damaged flag poles and the already rusted flagpole look new on your flag.
Stock:

In Stock

Model:

резервен комплект за пилон

Weight:

1.00kg.